Home

/

Testimonials | Autoline Parts
Mining/Fleet Testimonials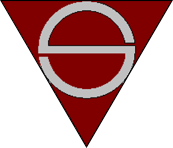 Saggers Consulting and Logistics have done the Purchasing of parts for Tanami Exploration and Tanami Gold NT for the last 7 years.
During this time we have used Autoline as a Preferred Supplier for all auto parts and other sundry items.
We have found that their staff are exceptional, they are friendly, helpful, knowledgeable and will go to extreme lengths to supply the goods required on time.
The product they supply has been consistently good quality, lasts as well as genuine parts and on some cases the aftermarket part was re-engineered to be a superior product.
We have no hesitation in recommending Autoline as a supplier.
— Derek S.
Director
Saggers Consulting and Logistics
Just a short note to let you know how impressed I am with the" Service" I am getting from Andrew and your staff. Nothing is too much trouble for them, makes my job easier and gives my boss the impression I know what I am doing!!
Please pass on my thanks.
— Paddy H.
Large Mining & Transport Company
Travis has been particularily knowledgeable & helpful.
Please pass on my thanks.
— Kieran B.
Large Mining & Civil Company
A fast and efficient service, fixed price shipping, large variety of products and excellent product knowledge from sales staff. Pleasure to deal with.
— Lauren T.
Light Vehicle Maintenance Contractor
The customer service provided by Autoline is excellent, any problems with the fitment of after-market parts have been resolved quickly.
— Rob W.
Mining Company
Have been dealing with James and Andrew and cannot fault the service they give. The Sachs BPW Shocks have outlasted the previous brand 3 times longer.
— Chris B.
Large Transport Company
I have had the pleasure of liaising with Travis from Autoline of the past 12 months. Travis has gone out of his way to help in supplying parts and setting up the contract of light vehicle spares to our mine site. This has proven to be a cost effective soloution to the supply of parts to our company.
— Dan F.
Mining Company
Hi I asked about a tailight for a Landcruiser and was told I would have to wait for a japanese order but was surprised to be called back 1 hour later to be told the interpreter was still chasing the tail light and he could get one over from the east at the same price as the aftermarket one it was very good of him to follow up on the enquiry and get back to me so quickly about an item.
— Ivan H.
Civil Contracting Company